The true vibrancy of this Pearl of the Orient begins to stir when it dons its cloak of dusk with dazzling neon lights adorning the vivacious city. It is a true celebration of the end of day and the beginning of a new day!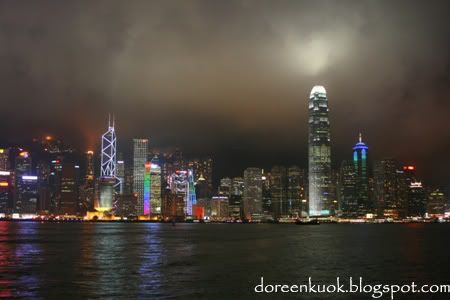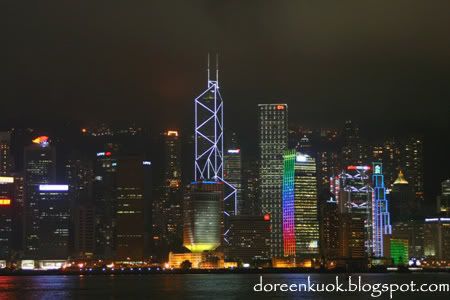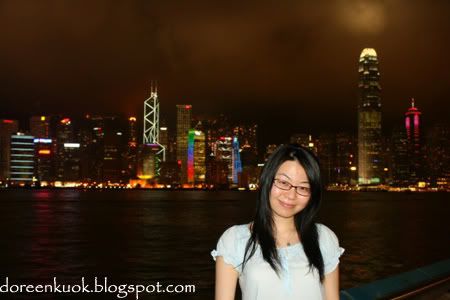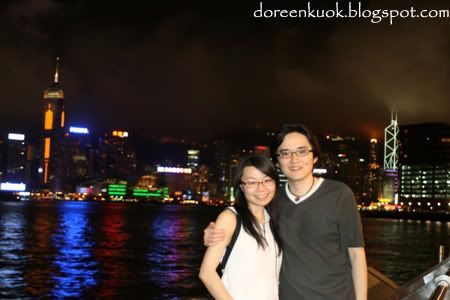 Adding to the already incredible panorama, at 8pm every night, the spectacular Symphony of Lights show with laser beams and lights bouncing off skyscrapers from both sides of the harbour synchronised to music would definitely have you bouncing off your seat. This 20 minutes glamorous multimedia display with 43 buildings taking part has been named the "World's Largest Permanent Light and Sound Show" by Guinness World Records. Definitely a great indulgence and a must see in Hong Kong!

Unfortunately, almost all the mpegs I recorded are too big to be allowed in You Tube. So, can only share with you this one and only.


Yeah, it is indeed the most boring part out of the bunch (-_-), but I am sure there are better ones in You Tube (^_^)