After a good night sleep, it's time to feed our stomach! The restaurant at the hotel offered both
traditional Taiwanese and western breakfast. I fancy congee so congee it was for me, not a second thought! In fact, I had congee every morning for my 1 week stay in Taiwan!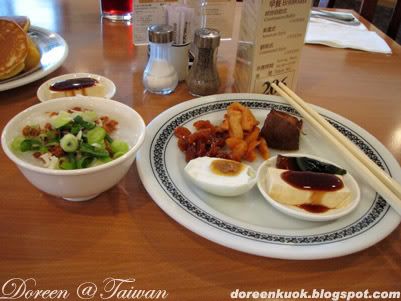 There were a lot to see in Taipei, really wish we could stay a bit longer.

忠烈祠 Martyr's Shrine
A Memorial to honour the memory of those who lost their lives during the establishment of the Republic of China. The building built in 1969 resembles Ming dynasty architecture.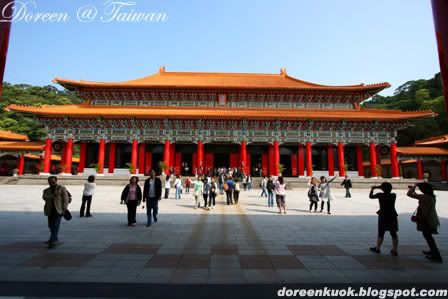 淡水漁人碼頭 Tamsui Fisherman Wharf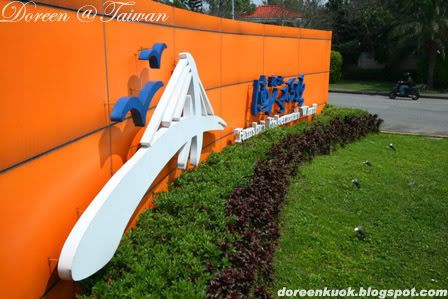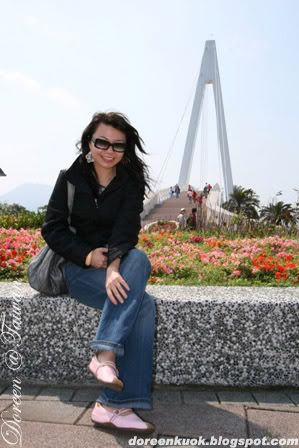 The magnificient Lover Bridge of Tamsui (情人橋 )


國立故宮博物院 National Palace Museum
World's largest assemblage of priceless Chinese art treasures, one which spans over China's nearly 5,000 year of history. It's a shame that not much photos taken here. The place is huge and we didn't have time to run around taking picture of the whole architecture.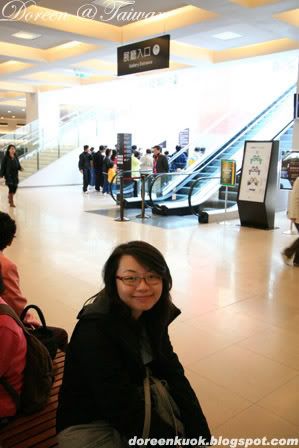 台北101摩天大樓 101 Shopping Mall
Of course, the must visit spot of Taipei - the tallest building in the world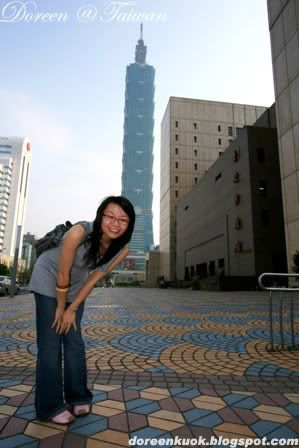 国立中正纪念堂 Chiang Kai-Shek Memorial Hall
An impressive memorial hall to the great Chinese heroes.